Engineer Activity Badge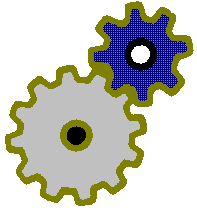 TECHNOLOGY GROUP
DO FIVE OF THESE:
List 10 different things engineers do.
Visit a construction job. Look at a set of plans. Tell your Webelos den leader about them. (Get permission before you visit.)
Measure the length of a property line. Explain how property lines are determined.
Make a drawing of how electricity gets to your house.
Make drawings of three kinds of bridges. Explain them.
Make and show how a block and tackle works.
Build and show how a catapult works.
Draw a floor plan of your house. Include doors, windows, and stairways.