Communicator Activity Badge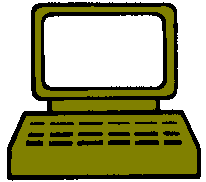 COMMUNITY GROUP
DO FOUR OF THESE:
Play the Body Language Game with your den.
Tell your den about something you have done and answer their questions about it.
Invent and use a sign language or picture writing to tell someone a story.
With your den, use a signal code to send a message of a few words.
Tell how to use a telephone or Citizens Band (CB) radio properly.
Invent your own secret code and send one of your den members a secret message.
With one of your den members, tell a story two different ways. Let the rest of the den try to find out which version is true by asking questions.
AND DO TWO OF THESE:
With your den, visit a library and talk to a librarian. Learn how books are indexed to make them easy to find.
Visit the newsroom of a newspaper or radio or television station and find out how they receive information.
Invite a blind, deaf, or mute person to visit your den. Ask them about special problems they have in communicating. See how well you can communicate with them.
Use a personal computer or terminal to access a computer database. Talk about what you discover.